AI-based forecasting and optimization methods in assistance systems for effective and
efficient management of intensive care capacity in German hospitals
Intention
The management of intensive care units has a significant impact on the recovery of critically ill patients, but the capacities of these units are very limited due to high care and staffing requirements. These basic conditions are complicated by unpredictable emergency patient registrations and uncertain length of stay.
KISIK is a joint research project funded by the German Federal Ministry of Education and Research and carried out together with Augsburg University Hospital and XITASO. The overall goal of the project is to develop AI-based algorithms for decision support in the management of intensive care capacities, for example by predicting lengths of stay. In addition, the applicability, acceptance and effectiveness of the digital decision support system in hospital operations will be investigated. In particular, this is intended to optimize the utilization of the intensive care unit and reduce the number of operations postponed at short notice / premature transfers.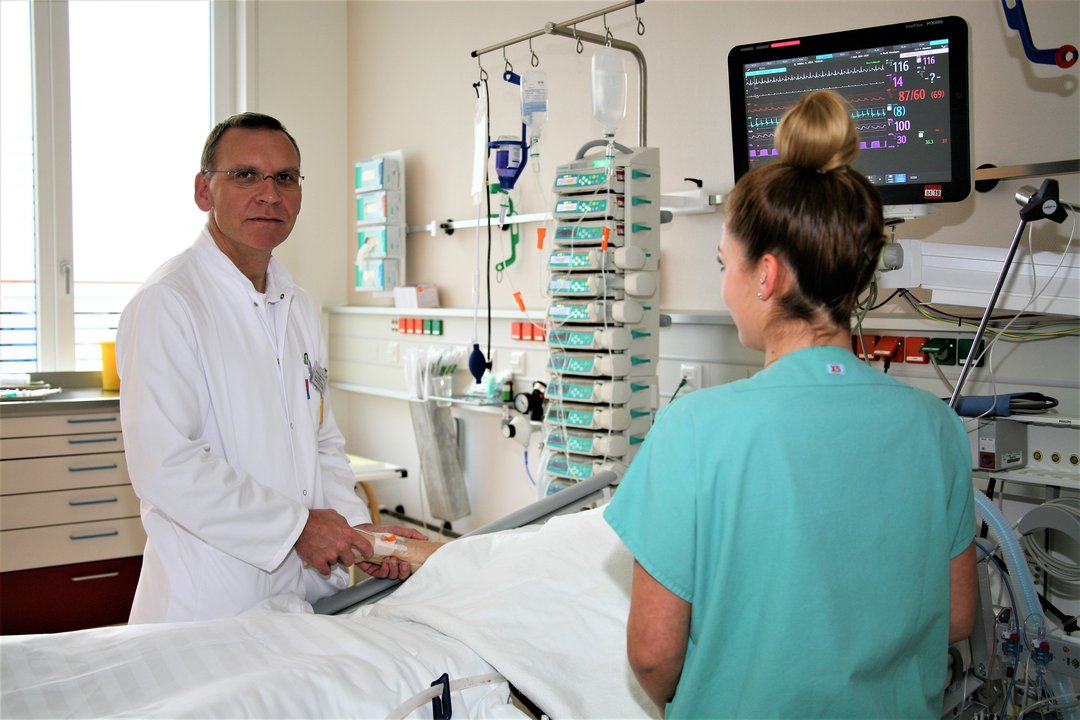 The Chair of Health Care Operations / Health Information Management is investigating and evaluating the use of AI-based forecasting and optimization methods for use in intensive care medicine, with particular emphasis on methods from the field of Operations Research/Management Science and Analytics. Augsburg University Hospital is conducting a comprehensive validation of the AI-based forecasting and optimization methods and testing their applicability, acceptance and effectiveness for practical use in intensive care medicine. This is being done with the help of an innovative, intuitive and interoperable demonstrator for the dynamic control of an intensive care unit, whose user-centered development is being carried out by XITASO.
For questions and further information please feel free to contact Dr. Christina Bartenschlager, the responsible project coordinator.
Cooperation partners
Further Links