Welcome to the Diversity Pages!
We are pleased that you are seeking contact with us.n The issues surrounding gender equality, diversity and inclusion are so varied and interconnected that the contact persons are located in many different places at the University of Augsburg. The beauty of this is that the issues involve as many people as possible.
For all questions concerning equality between men and women in the academic field, the respective faculty women's representatives are the right people to contact.
Here you will find a  list of all women's representatives.
The Office for Equal Opportunity has various tasks in the field of the promotion of women and diversity as well as anti-discrimination work at the university. The staff members support the work of the women's representatives of the University of Augsburg and its faculties, design individual and structural support measures, and are the point of contact and advice for concerns of all university members. In addition, they promote networking with other universities and institutions, regionally and nationally. Thus, the office functions as an organizational and coordination hub in the area of equality for Augsburg University.
You can reach it at buero@chancengleichheit.uni-augsburg.de
Availability by phone: Mo-Fr 08:30-12:00 
Head of Office for Equal Opportunities
Wiebke Meiwald
Sigma Park
Werner-von-Siemens-Str. 6
86159 Augsburg
Building 10, Room 4001
Telephone: 0821 / 598-5145
Fax: 0821 / 598-145145
Paula Ammer
Paula Ammer is studying Educational Science in her Bachelor's degree at the University of Augsburg and has been working in the Office for Equal Opportunities since February 2021. Her responsibilities focus on event management: She supports the office in planning, implementing, and evaluating the KleVer program of the Women's Representative as well as other events such as the Diversity Week of the City of Augsburg. In addition, Paula is active in the AStA department for gender and equality.
Susana Gocke
is studying social sciences in her bachelor's degree at the University of Augsburg.
Her central tasks include general office duties as well as general organizational tasks. She is also the contact person for the University of Augsburg's Evermood platform, where cases of sexual harassment or discrimination can be reported.
Jermaine Irebor 
Jermaine Irebor studies teaching at the University of Augsburg and started working for the Office for Equal Opportunities in July 2022. Jermaine is a volunteer in the  "Vertrauensteam" of the Protestant Youth Augsburg for the prevention of sexualized violence and also is a volunteer at the Augsburger Aidshilfe e.V..
Further contact persons and offices
We have here listed some of the other contact persons at Augsburg Univeristy for you below. We are working on providing you with even more points of contact.
Working, researching and teaching in combination with caring responsibilities is often demanding and requires clarity and planning security. The family service is currently being rebuilt. The Homepage already offers information and counceling opportunities regarding  family-friendliness.
The University of Augsburg has its own support team for students, which provides advice on all aspects of the needs of student parents.
The University of Augsburg is committed to dealing openly with the issue of sexual discrimination and / or harassment. It has set itself the goal of guaranteeing fear-free working and study conditions. It therefore fosters a climate of solidarity and respect in which everyone can take action against violations of boundaries without having to fear negative consequences.
To be able to offer affected university members of all status groups and genders an appropriate (initial) counseling service, the University of Augsburg has implemented a software-supported concept. This serves as low-threshold counseling, enables digital anonymous contact, and thus represents a supplement to the complaint procedure according to the AGG. For this purpose, trained advisors of different genders and status groups of the University of Augsburg are available for digital and personal counseling. In addition, you will find further information on how to deal with sexual harassment, what you can do if you become a witness or how you can reflect on your behavior.
If you have any questions or comments about the platform, please contact the Office for Equal Opportunities.
You can finde the webpage here:  Evermood-Web page
Unfortunately, the site is only available in German.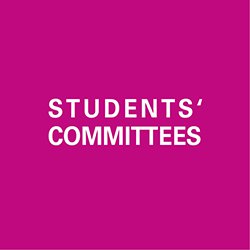 Diversity is also an important topic among students and in the bodies of the student representation commitee. Different players deal with aspects related to diversity and inclusive universities. The various Student Union departments are on the one hand the point of contact for students, strive for networking between those interested in diversity and those affected by discrimination, and organise events in various formats. This includes lecture and discussion events as well as film evenings, world cafés, information stands and joint excursions. The departments also cooperate with various players in city society, for example as part of the Diversity Week and the Augsburg Peace Festival.
The students who are active here would be glad of further supporters and suggestions for their work.
The Gender and Equality Department promotes intersectional feminism, gender equality, anti-sexism and education on gender issues.
The Queer Department supports queer people throughout Augsburg and organises regular meetings.
The Department for Welcome Culture works for all students of the university, especially to make the university more liveable and accessible.
The University of Augsburg sees itself as a working and communication space for all university members. It works towards the realization of an inclusive university. It supports students with disabilities or chronic illnesses in all aspects of their studies and takes effective measures for the inclusion of employees of all status groups with disabilities. It is also particularly concerned with promoting young talent and expanding research in the field of inclusion.
If you would like to find out more about the contact points and support options at the University of Augsburg, you will find what you are looking for on the page on the inclusion of people with disabilities and chronic illnesses.
At this point, information is only available in German. 
General Contact Information:
Address:
Sigma-Technopark Building 10, Room 4001
Werner-von-Siemens-Straße 6
86159 Augsburg 

Phone: +49 821 598 -5145
Fax: +49 821 598 -145145
E-Mail: buero@chancengleichheit.uni-augsburg.de
Counseling Office on Campus:
D-2135       Wednesday      09:00 - 13:00