Chair for Civil Law, Commercial Law, European Law, International Private Law and Comparative Law
Further information on the curriculum vitae, publications, lectures and third-party funded projects of Prof. Dr. Thomas M.J. Möllers.
Contact information of the secretary`s office, research assistants and student assistants as well as lecturers and honorary professors.
All information regarding the courses and the main research interest of the chair as well as the doctorate.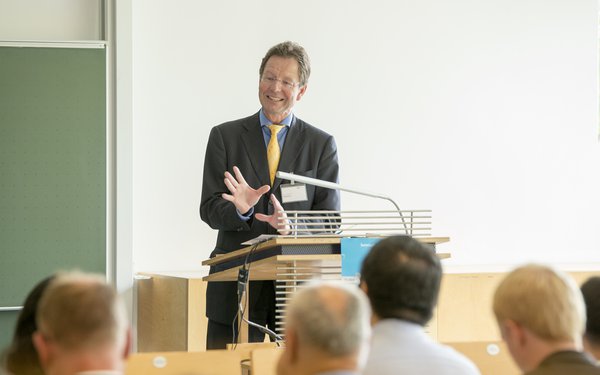 IMFS Distinguished Lecture an der Goethe Universtät Frankfurt mit Jens Weidmann (Vorsitzender der deutschen Bundesbank), Foto: Goethe University
Stiftungskonferenz der Stiftung Geld und Währung mit der jetzigen Bundesjustizministerin Christine Lambrecht (im Vordergrund), Foto: Stiftung Geld und Währung
Cover Methodenlehre III Privat
Tagung "Europa als Rechtsgemeinschaft, Währungsunion und Finanzkrise", 2012 an der Universtät Augsburg mit Theo Waigel (ehemaliger Bundesfinanzminister) und Franz-Christoph Zeitler (ehemaliger Vizepräsident der Deutschen Bundesbank), Foto: Universität Augsburg
IMFS Distinguished Lecture an der Goethe Universtät Frankfurt mit Valdis Dombrovskis (Vize-Präsident der EU-Kommission), 2. v. rechts, Foto: IMFS Frankfurt
Science and research news
22.02.2023
We congratulate Professor Dr Liuhua Shen on her appointment as Jinshan Distinguished Professor at Jiangsu University in China. After completing her doctorate at Peking University in China, Professor Dr. Liuhua Shen worked as a research assistant to Prof. Dr. Thomas M.J. Möllers from 2014 to 2022. During this time, she completed her L.L.M., worked at the research institute RICE (Research Center of Innovation and Legal Studies between China and Europe) founded by Professor Möllers and taught Chinese law. She remained at the Faculty of Law as a lecturer in Chinese law and continues to be responsible for academic exchange with China at RICE. We wish Professor Dr Liuhua Shen good luck and success in her new position!
Chinese New Year (庆祝兔年春节)
27.01.2023
To celebrate the Chinese New Year on 24 January, Professor Möllers invited six doctoral students and visiting scholars supervised by the RICE Research Unit in Augsburg and Munich to a joint lunch. Due to the very great success of the Chinese edition of Juristische Methodenlehre, which has sold more than 10,000 copies in China in the six months since its publication, the plan arose to offer a seminar on "Juristische Methodik" this year. During the discussion session, Professor Möllers introduced the process and characteristics of legal methodology and gave the young scholars useful advice on how to write a good thesis.
(Photo: 1st row from left: Dr Gan Tan, lecturer at Southwest University of Political Science and Law; Dr Zhiwei Tang, Peking University Law School; Professor Dr Thomas Möllers; Jiajun Ma, Nanjing University Law School;
2nd row from left: Dr Liuhua Shen, RICE Uni Augsburg; Huanji Li, Tsinghua University Law School; Jiangjun Zheng, Southwest University of Political Science and Law; Jizhong Wang, East China University of Political Science and Law).
12.01.2023
The Chinese edition of the book "Legal Methods" has attracted much attention and an enthusiastic response from readers after its publication in China at the end of July 2022. The Chinese news of 31 December 2022 reported that the book won two prizes at the China Law Book Awards.
First, the book was ranked No. 1 by Peking University Press as the best-designed law book among hundreds of law books in 2022 because of its design.
Secondly, the Dewey Law Commune, a public WeChat platform with great renown in China's legal community, selected the ten most influential books on the rule of law in China for that year. Legal Methods was also chosen.
The respective coverage in Chinese can be found on the following page.
   

   Main research interests
German and European Capital Markets law
German and European Company Law
Legal methods
Comparative Law
European Union Law
Competition Law
Institutes and research centres
Professor Thomas M.J. Möllers is in charge of
a number of institutes and research centres in different legal systems.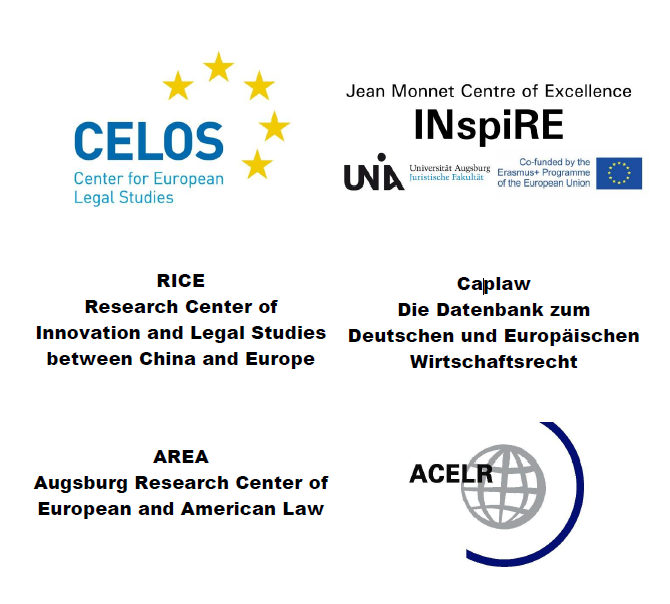 Professor Dr. Thomas M.J. Möllers
Chair for Civil Law, Commercial Law, European Law, International Private Law and Comparative Law
Faculty of Law