Chair for Civil Law, Commercial Law, European Law, International Private Law and Comparative Law
Further information on the curriculum vitae, publications, lectures and third-party funded projects of Prof. Dr. Thomas M.J. Möllers.
Contact information of the secretary`s office, research assistants and student assistants as well as lecturers and honorary professors.
All information regarding the courses and the main research interest of the chair as well as the doctorate.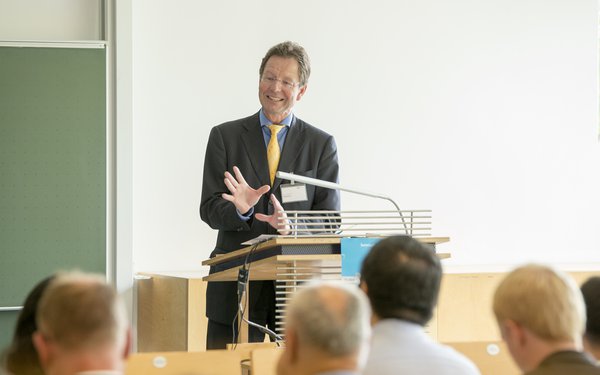 IMFS Distinguished Lecture an der Goethe Universtät Frankfurt mit Jens Weidmann (Vorsitzender der deutschen Bundesbank), Foto: Goethe University
Stiftungskonferenz der Stiftung Geld und Währung mit der jetzigen Bundesjustizministerin Christine Lambrecht (im Vordergrund), Foto: Stiftung Geld und Währung
Tagung "Europa als Rechtsgemeinschaft, Währungsunion und Finanzkrise", 2012 an der Universtät Augsburg mit Theo Waigel (ehemaliger Bundesfinanzminister) und Franz-Christoph Zeitler (ehemaliger Vizepräsident der Deutschen Bundesbank), Foto: Universität Augsburg
IMFS Distinguished Lecture an der Goethe Universtät Frankfurt mit Valdis Dombrovskis (Vize-Präsident der EU-Kommission), 2. v. rechts, Foto: IMFS Frankfurt
Science and research news
WM 25: Courses of action for stock exchange operators and index providers - Lessons from the Wirecard scandal - Part I, II
5.7.2022
In the current issue of the journal for business and banking law "Wertpapiermitteilungen" (WM), Professor Möllers, Julian Glas and Dr. Pirmin Schauer discuss in a first part the lessons learned from the Wirecard scandal, which triggered a wave of reforms. The market public's trust in the integrity of companies in the Prime Standard of the Frankfurt Stock Exchange and in the selection of DAX companies was disappointed. Starting on page 1201, the reforms that have now been implemented are examined. Furthermore, the paper considers revocation and the right to information as rights of intervention of the stock exchanges and provides ideas for potential further development de lege ferenda. In the next issue of WM, the article will be continued from p. 1253.
BKR 5/2022, Auditor's opinions and the Capital Markets Model Case Act (KapMuG)
31.05.2022
In the current issue of BKR, Professor Möllers discusses, in the context of the falsification of the balance sheet and the accompanying insolvency of Wirecard, how the auditor's report on a company's annual financial statements can be qualified as public capital market information pursuant to Section 1 (2) KapMuG. Because the issue has not yet been discussed, the legal methodology must be used to clarify whether claims for damages based on the auditor's opinion can be made the declaratory target of KapMuG proceedings.
30.05.2022
If an entrepreneurial company within the meaning of § 5a GmbHG does not - as provided for by law - indicate its legal form and the limitation of liability in the company name, its representative appearing in legal transactions is liable for the incorrect legal appearance thereby created pursuant to § 311 (2) and (3), § 179 BGB analogously.
Professor Möllers and Tobias Manhardt comment on this ruling of the Federal Supreme Court (BGH) of 13 January 2022 (Case No. III ZR 210/20) in their comments on the ruling: Methodologically, the analogy to § 179 BGB made by the BGH is not convincing.
   

   Main research interests
German and European Capital Markets law
German and European Company Law
Legal methods
Comparative Law
European Union Law
Competition Law
Institutes and research centres
Professor Thomas M.J. Möllers is in charge of
a number of institutes and research centres in different legal systems.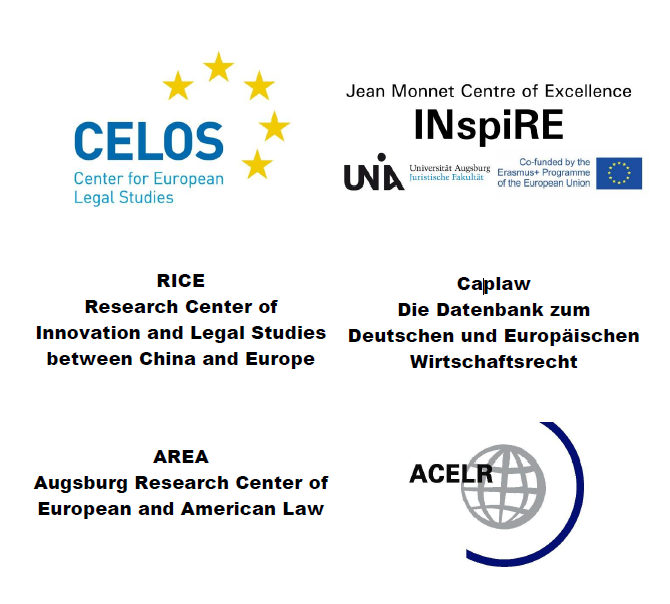 Professor Dr. Thomas M.J. Möllers
Chair for Civil Law, Commercial Law, European Law, International Private Law and Comparative Law
Faculty of Law