Chair for Civil Law, Commercial Law, European Law, International Private Law and Comparative Law
Further information on the curriculum vitae, publications, lectures and third-party funded projects of Prof. Dr. Thomas M.J. Möllers.
Contact information of the secretary`s office, research assistants and student assistants as well as lecturers and honorary professors.
All information regarding the courses and the main research interest of the chair as well as the doctorate.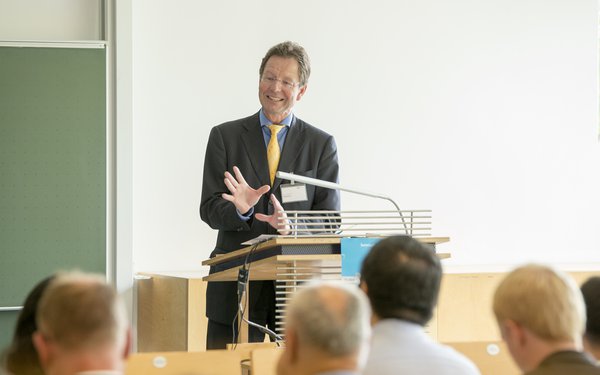 IMFS Distinguished Lecture an der Goethe Universtät Frankfurt mit Jens Weidmann (Vorsitzender der deutschen Bundesbank), Foto: Goethe University
Stiftungskonferenz der Stiftung Geld und Währung mit der jetzigen Bundesjustizministerin Christine Lambrecht (im Vordergrund), Foto: Stiftung Geld und Währung
Tagung "Europa als Rechtsgemeinschaft, Währungsunion und Finanzkrise", 2012 an der Universtät Augsburg mit Theo Waigel (ehemaliger Bundesfinanzminister) und Franz-Christoph Zeitler (ehemaliger Vizepräsident der Deutschen Bundesbank), Foto: Universität Augsburg
IMFS Distinguished Lecture an der Goethe Universtät Frankfurt mit Valdis Dombrovskis (Vize-Präsident der EU-Kommission), 2. v. rechts, Foto: IMFS Frankfurt
Science and research news
12.01.2023
The Chinese edition of the book "Legal Methods" has attracted much attention and an enthusiastic response from readers after its publication in China at the end of July 2022. The Chinese news of 31 December 2022 reported that the book won two prizes at the China Law Book Awards.
First, the book was ranked No. 1 by Peking University Press as the best-designed law book among hundreds of law books in 2022 because of its design.
Secondly, the Dewey Law Commune, a public WeChat platform with great renown in China's legal community, selected the ten most influential books on the rule of law in China for that year. Legal Methods was also chosen.
The respective coverage in Chinese can be found on the following page.
Anniversary Publicaton in honour of Professor Charl Francois Hugo
22.12.2022
An anniversary publication has been published in honour of Professor Charl Francois Hugo on the occasion of his 65th birthday in July 2022 and his well-deserved retirement. The "Festschrift" is available online on the website of the Potchefstroomse Elektroniese Regstydskrif (PER) / Potchefstroom Electronic Law Journal (PELJ), which publishes it as a special edition for Charl Hugo. Professor Möllers' contribution deals with comparative law, which promises to increase knowledge. Looking at other legal systems enables a more differentiated understanding of the rules of one's own country. While comparative law traditionally starts from a concrete problem, this contribution will examine why legal views often differ greatly from country to country. The following article compares three major economic powers: the United States, the People's Republic of China and the Federal Republic of Germany. It looks at the differences between a liberal and a social market economy and the role of the constitution in society. Finally, the question of when different concepts of justice can converge is explored.
06.12.2022
On 6 December 2022, Professor Möllers held his lecture "Newest Developments in Capital Market law - The Wirecard Scandal Facts and the Reaction by the Law Maker and the Courts" as part of the Global Law Perspective lecture series at the Chinese Zhongnan University of Economics and Law (People's Republic of China) in Wuhan via Zoom. The number of participants alone, approx. 700 academic staff, students of the university and renowned Chinese professors, shows the positive response to the event.
Professor Möllers discussed current developments in capital market law, especially with a focus on the Wirecard scandal.
Maximilian Merwald, research assistant at Professor Möllers' chair, appeared as commentator at the event. (...)
   

   Main research interests
German and European Capital Markets law
German and European Company Law
Legal methods
Comparative Law
European Union Law
Competition Law
Institutes and research centres
Professor Thomas M.J. Möllers is in charge of
a number of institutes and research centres in different legal systems.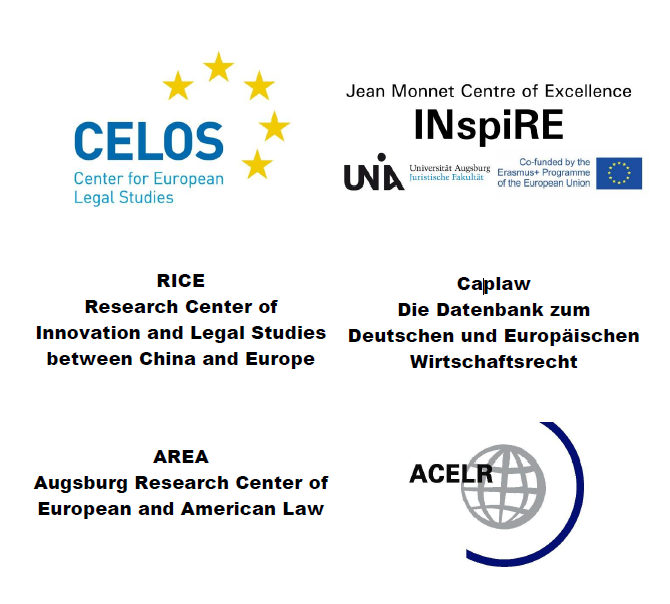 Professor Dr. Thomas M.J. Möllers
Chair for Civil Law, Commercial Law, European Law, International Private Law and Comparative Law
Faculty of Law