You have identified a start-up idea or a technology with market potential?
You can contact us at any time to get initial feedback on your start-up idea and to arrange further coaching with us. Together we will validate your project, establish contact with our network and identify further opportunities for support.
Are you interested in start-ups and innovation or are you looking for like-minded people?
Whether you have an idea or not, we are always on the lookout for individuals who are interested in the topic of start-ups or would like to promote the start-up spirit at the University of Augsburg. We have an extensive network and offer various networking, teaching and event formats for interested parties. Feel free to contact us.
Are you looking for contacts with startups from the AI and tech sector?
We like to cooperate with partners and we are always happy to have an open exchange with companies, networks and institutions on startup topics in the fields of AI, production and technology. If you are interested, please feel free to contact us.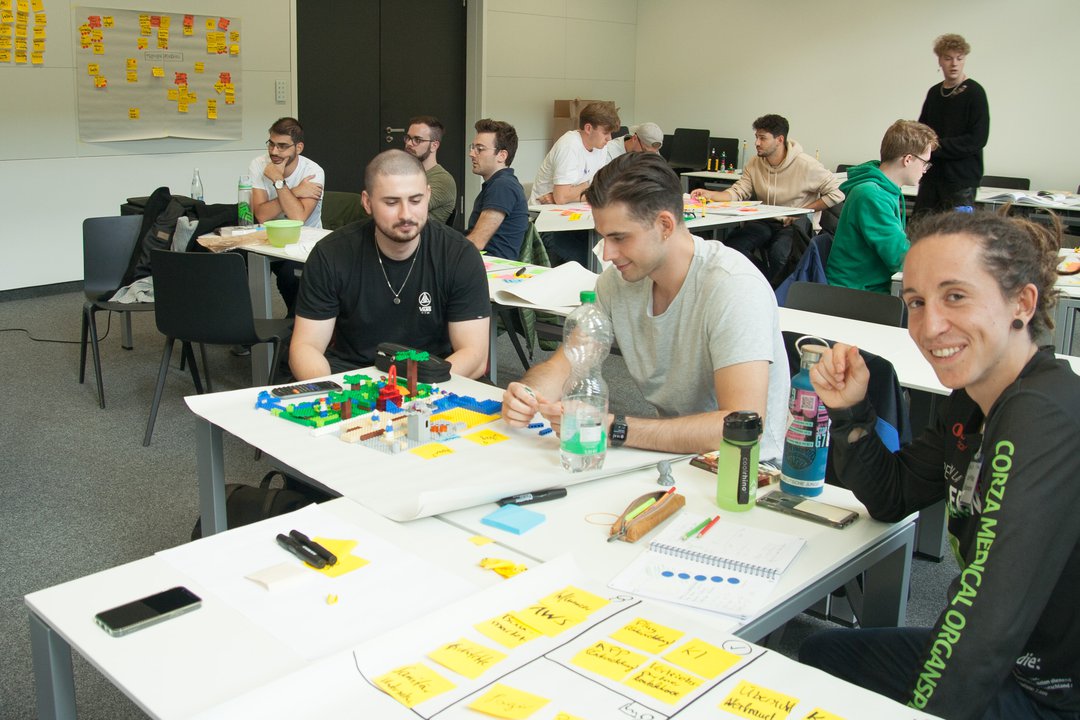 For students, researchers and alumni of the University of Augsburg, we offer the following services together with StartHub, the innovation and start-up centre of the University of Augsburg:
Free and non-binding start-up coaching
Support with funding programmes and financing instruments
Teaching formats, talks, networking-events & innovation sprints
Team development and interdisciplinary team-matching
Access to AI experts and the Halle 43 - Future Fabrication
Space and equipment for start-up teams of the Univerity of Augsburg in the field of AI & production
Interface to the start-up & innovation community of the University of Augsburg and the Augsburg region
Interface to companies and development partners from the industry
Tobias Seemiller
Leitung Ausgründungen und KI Scouting
KI-Produktionsnetzwerk Augsburg
(Building WALTER Technology Campus Augsburg / Gebäude 45)