The AI Production Network offers a plethora of flexible cooperation opportunities and partnerships.
In order for AI applications to be used across the board in production, continuous education formats that enable lifelong learning are necessary. Discover our offers and projects.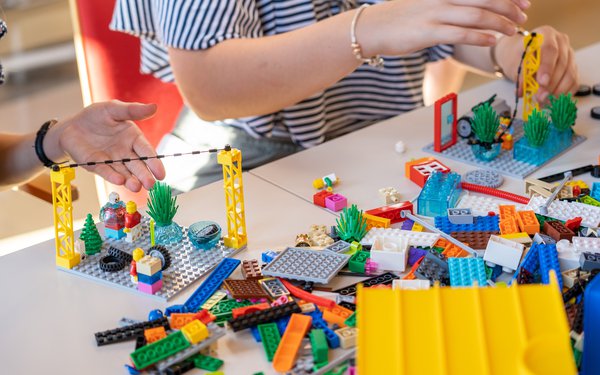 We are the home of AI & techpreneurs and have an appetite for the future: with start-ups, we try out new things and support bringing scientific insights into industrial application.
New visibility
Our research and our research facility are in the public spotlight - and so are your facilities.
Benefit from always being part of it!
New contacts
Our coordinators and AI scouts have a broad network, including SMEs.
Benefit from new contacts..
New playground
Use our research facility or test vehicles, customer visits and direct communication.
Benefit from having your finger on the pulse of research.
New young talent
Whether you are a trainee,
working student, master's student or doctoral student:
Benefit from our proximity to the specialists of tomorrow.